AGC Two Part Webinar Series: Smoke and Fire: Trends in Marijuana-Use and Heat Illness Considerations for Contractors
AGC Two Part Webinar Series: Smoke and Fire: Trends in Marijuana-Use and Heat Illness Considerations for Contractors
Wednesday, June 14, 2023 (8:00 AM - 9:00 AM) (HST)
Description
Webinar One: Trends in Marijuana Use, Reasonable Suspicion, and Drug Testing
Wednesday, June 14, 2023 | 8:00 AM - 9:00 AM (HST)
The legalization of marijuana continues to have far-reaching implications on workplace safety. With shifting recreational and medical marijuana laws at the state level, and potentially at the federal level, employer policies geared towards maintaining a drug-free workplace are no longer straightforward. Furthermore, while recreational marijuana is often compared to alcohol, assessing marijuana impairment is much more complicated because current testing only proves past use. Join us for a state-by-state update on Marijuana use and policy trends, as well as trends in reasonable suspicion and drug testing.
Speaker: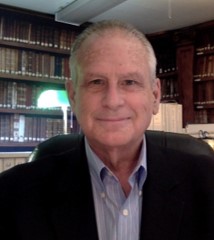 William J. Judge, JD, LL.M.
Drug Screening Compliance Institute
Bill is an attorney with over 35 years of experience in the workplace drug and alcohol testing industry. He is the Co-Founder of Drug Screening Compliance Institute (DSCI) focusing on state, federal and subject-specific compliance research, policy development and review, training, education and litigation support.
Bill is a past Co-Chairman of the Illinois State Chamber of Commerce Drug-Free Workplace Program, a 10-year member of the American College of Occupational and Environmental Medicine (ACOEM) MRO Faculty, a past advisor to the American Society of Addiction Medicine (ASAM) MRO Committee, A 5-year participant in the White House Office of National Drug Control Policy (ONDCP) Regional Student Drug Testing Summits, and a participant in the 1988 White House Conference for a Drug Free America.
Bill has been involved in many workplace drug testing court cases at all levels, including the 1989 United States Supreme Court 'Skinner' decision. Bill co-founded Info-Lab, Inc. and managed Workplace Health Co-Op, a substance abuse program administrator. During his tenure with Info-Lab the group co-owned and operated Info-Meth, an HHS-certified laboratory located in Peoria, IL.
Bill has edited and written numerous articles and publications and regularly shares his industry expertise & thought leadership at several local, regional and national speaking events.

Webinar Two: Heat Illness: A Medical Perspective
Wednesday, June 21, 2023 | 8:00 AM - 9:00 AM (HST)
With the federal National Emphasis Program (NEP) on Heat in effect and many state plan states moving to establish their own standards on heat, this session will be an in depth medical description and explanation of what heat illness is and the medical aspects of heat illness from a physician's perspective – anatomy and physiology explanation and definition of different heat related syndromes; proper diagnosis and early recognition of heat related illnesses; understanding medical risk factors; identifying factors that trigger medical intervention; first aid medical treatments available on the jobsite; screening tools, education, and prevention of heat illness; new and evolving approaches to dealing with heat issues on the jobsite; and guidance to properly plan for return to work decision making.
Speaker: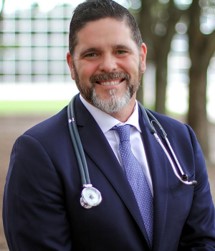 Dr. Rick McShane, D.O.
Occucare International
Dr. Ricky McShane has been practicing occupational medicine for nearly 25 years.
After completing his residency in 1999, he spent the next 10 years working in occupational clinics. From there, he went on to become the Owner and Medical Director of Occucare International. Dr. McShane currently serves as the Corporate Medical Director for multiple National and International Corporations across a wide array of industries, for which he provides leadership and expertise in developing corporate medical policies and procedures. Additionally, he pioneered the formation of an industry leading telemedicine-based injury management platform for construction.
Over the years, he also has served as the Medical Control Officer for Paramedics and Forward Operating Bases throughout Afghanistan and Africa for Department of Defense Contractors. After walking hundreds of jobsites and talking to thousands of workers throughout his career, Dr. McShane has become the professional medical voice and guide to industry leaders across the country, contributing his comprehensive knowledge of corporate occupational health and wellness.
Pricing
Member Price: $25
Non-Member Price: $35
To purchase this webinar: $99/$149 Click here.
GCA Conference Room
1065 Ahua Street



Honolulu

,

HI

96819

United States



Wednesday, June 14, 2023 (8:00 AM - 9:00 AM) (HST)