AGC WebEd: Helmets vs. Hardhats: Why helmets?
AGC WebEd: Helmets vs. Hardhats: Why helmets?
Wednesday, July 19, 2023 (8:00 AM - 9:00 AM) (HST)
Description
According to research, construction workers sustain more traumatic brain injuries (TBIs) than workers at any other type of workplace. The study found that from 2003 to 2010, more than 2,200 construction workers died from TBIs with more than half resulting from a fall. As a result of these findings, coupled with personal experiences, a growing number of construction firms are revising existing personal protective equipment (PPE) policies to now require helmets on jobsites for all workers.
This webinar will cover the current OSHA requirements for head protection, the current consensus standards regulating the manufacturing and testing of industrial head protection, and the research that supports the movement to helmets as fall-related head protection. Two industry leaders engaged in this initiative – a general and specialty contractor – will discuss their journey, the influence the related research had on their internal policy decisions, and how they, and the industry, are moving forward.

Speakers: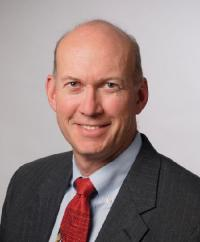 Scott Greenhaus
Executive Vice President
Structural Group Inc.
Scott Greenhaus is currently the Executive Vice President of Structural Technologies headquartered in Columbia MD. Structural Technologies is a construction technology and service provider specializing in concrete repair, strengthening, protection and new construction products, systems and services throughout the United States and the Middle East. Mr. Greenhaus has a variety of roles for Structural Technologies including Project and Branch Management as well a past President of subsidiary post-tensioning company VSL. The company has grown from a 25-person company to 3000 employees and 35 offices.
Mr. Greenhaus graduated with degrees in Civil Engineering (82) and an MBA (86) from the University of Maryland. Mr. Greenhaus is a member of the University of Maryland School of Engineering and Civil Engineering Board of Visitors and has been on the Board of Directors of the Post-tensioning Institute (PTI), International Concrete Repair Institute (ICRI) and American Society of Concrete Contractors (ASCC) and served as the President of the ASCC Safety and Risk Management Council. He also is a member of ASCE, ACI, ANS, and ASSE. Mr. Greenhaus was also the past President of PTI and has chaired many committees in these trade and technical associations.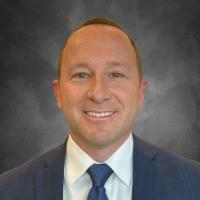 Stephen Spaulding
Vice President, National Director of Environmental, Health, and Safety
Turner Construction Company
Stephen Spaulding has over 20 years of industry experience with Turner in various capacities including Operations, Cost, Engineering, and EH&S. Steve was promoted to Environmental, Health, and Safety Director for Cincinnati in 2011 and to Ohio EH&S Director in 2013. In 2015, Steve was named Senior Director of EH&S until his current role as Vice President, National Director of Environmental, Health, and Safety for Turner Construction Company.
In his current position, Steve is responsible for assuring established standards company-wide are executed for consistency and continuous improvement of overall EH&S policies and programs and the right structure, processes, and people are in place. Steve is a single point of contact who facilitates sharing of knowledge, standards, and best practices while identifying opportunities for improvement that are lean and efficient and improve overall effectiveness of EH&S. Steve establishes and implements new environmental, safety, and health policies and procedures. Steve keeps the company current on all OSHA, EPA, Turner policies and requirements, and current industry trends. Additionally, Steve is the liaison with the legal, insurance carriers, and local, state, and federal agencies. Steve manages the Company Environmental and Stormwater Operations and acts as the Company Consultant for Environmental, Health, and Safety for all international offices.
Steve received a B.A. in Psychology from Marshall University and a M.B.A. from Thomas More College. Steve also received the distinction of Certified Environmental Specialist and Construction Health and Safety Technician (CHST) from the Board of Certified Safety Professionals.

WebEd Recording:
Everyone who registers for an AGC WebEd will receive a link with access to the audio recording and the presentation.
Technology Requirements:
AGC of America uses GoToWebinar to conduct its WebEd. You will not incur any cost for using the platform. However, if you have not used this platform previously, please test your computer prior to the WebEd. Prior to joining, be sure to check system requirements to avoid any connection issues. If you're having trouble connecting to your webinar please check the GoToWebinar Support Page for help.
Pricing
Price: Member $0 | Non-member $0
Virtual
To create your AGC profile, please click here.
Sync your profile with your company's by searching in the Organization drop down.

Wednesday, July 19, 2023 (8:00 AM - 9:00 AM) (HST)