AGC WebEd: Use AI to Bid Like a Boss with ConstructConnect
AGC WebEd: Use AI to Bid Like a Boss with ConstructConnect
Wednesday, June 7, 2023 (8:00 AM - 9:00 AM) (HST)
Description
Learn about the next evolution of On-Screen Takeoff® software powered by artificial intelligence.
Join us and ConstructConnect's Hailey McClatchy for a live webinar to learn about Takeoff Boost™, the new add-on feature for On-Screen Takeoff® that uses artificial intelligence to automatically perform takeoff measurements for linear, area, and counts.
Automating your takeoffs with Takeoff Boost™ lets you:
Complete your takeoffs up to fifteen times faster than with On-Screen Takeoff® alone.
Quickly generate rough estimates to identify your most profitable bidding opportunities.
Eliminate hours of tedious and repetitive work drawing takeoff manually.
With Takeoff Boost™, you can focus on what matters most — analyzing results, optimizing pricing, and winning more bids.
AGC members are eligible for a 15% discount on new bundles of On-Screen Takeoff® and Takeoff Boost™.
Sponsored by:

Speaker: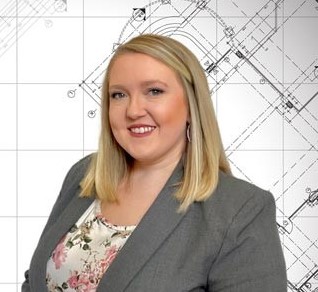 Hailey McClatchy
Pre-Sales Product Specialist Lead
ConstructConnect
Hailey McClatchy has worked with and trained users in business software solutions since she was in college. She has a passion for helping hardworking professionals, like you, become more efficient and adept in using software applications to streamline their workload. Hailey consistently receives rave reviews about her ability to make complex software feel quite simple and easy to use. Estimators love learning from Hailey as much as she enjoys learning from them. When she is not pouring over plans and building estimates with her clients, you can find Hailey rooting for the Texas A&M Aggies and enjoying life on the back porch with her family.
WebEd Recording:
Everyone who registers for an AGC WebEd will receive a link with access to the audio recording and the presentation.
Technology Requirements:
AGC of America uses GoToWebinar to conduct its WebEd. You will not incur any cost for using the platform. However, if you have not used this platform previously, please test your computer prior to the WebEd. Prior to joining, be sure to check system requirements to avoid any connection issues. If you're having trouble connecting to your webinar please check the GoToWebinar Support Page for help.
Pricing
Price: Member $0 | Non-member $0
Virtual
To create your AGC profile, please click here.
Sync your profile with your company's by searching in the Organization drop down.

Wednesday, June 7, 2023 (8:00 AM - 9:00 AM) (HST)