GCA Construction Update Webinar Series 2022 - NAVFAC HAWAII
GCA Construction Update Webinar Series 2022 - NAVFAC HAWAII
Thursday, November 10, 2022 (10:00 AM - 11:00 AM) (HST)
Description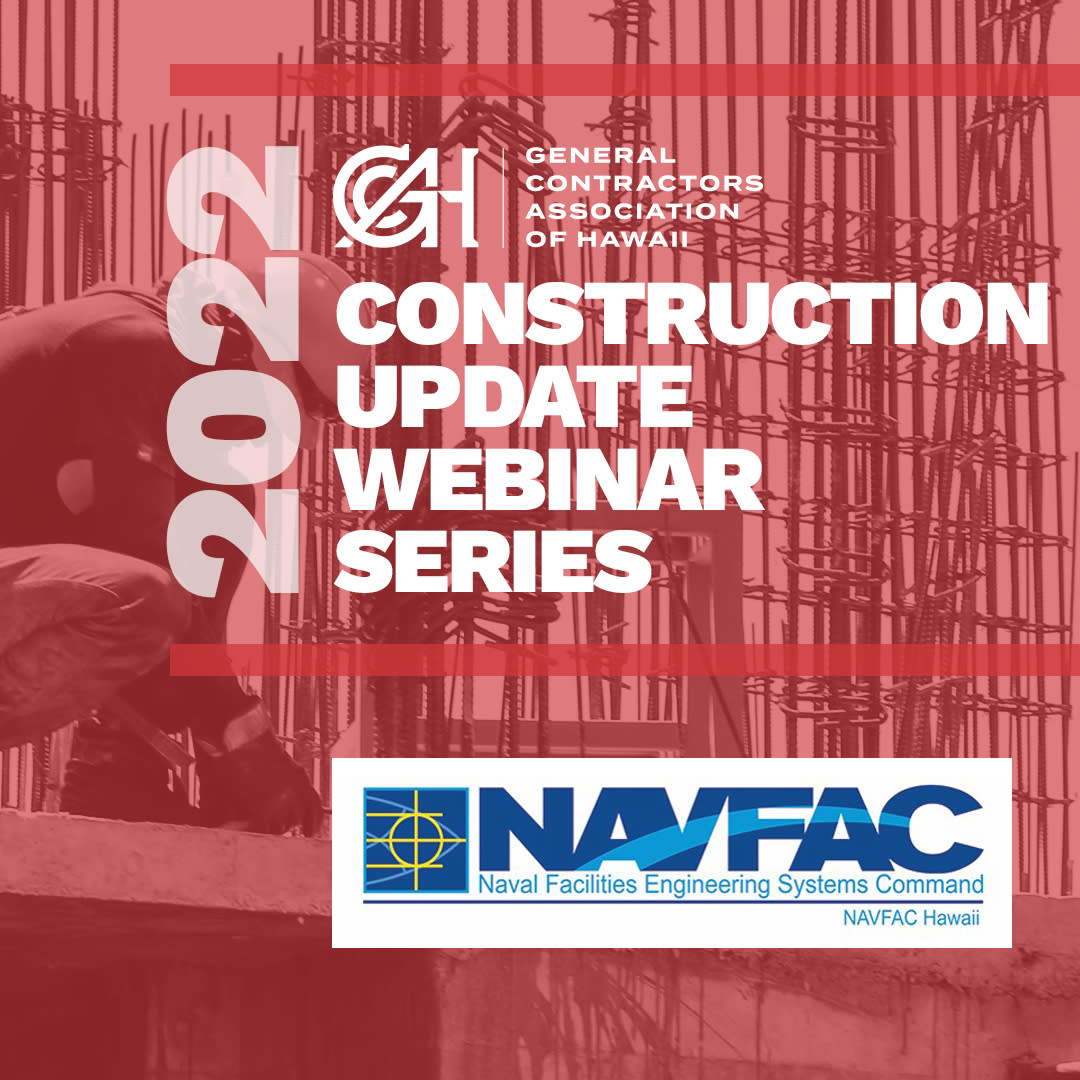 The General Contractors Association of Hawaii cordially invites you to attend the upcoming 2022 Construction Update Webinar Series:

NAVFAC Hawaii

SPEAKER:
CDR Brandon M. Casperson
Operations Officer, Naval Facilities Engineering Systems Command, Hawaii

CDR Casperson is a native of Ephraim, Utah. He received a Bachelor of Science in Civil Engineering from Utah State University and received his commission through Officer Candidate School at Naval Air Station Pensacola, Florida and was designated into the U.S. Navy Civil Engineer Corps (CEC) in August 2002. He holds a Master of Science in Civil Engineering from San Diego State University. His operational tours include Assistant Operations Officer/Officer in Charge of Contracts (OIC) Detail Uganda, U.S Naval Mobile Construction Battalion (NMCB) 3; Training Officer, NMCB 74; and Chief Staff Officer, Navy Expeditionary Forces Command Pacific/ Commander Task Force 75.

His previous shore assignments include Assistant Public Works Officer, Naval Air Station Kingsville; student, Defense Language Institute Monterey; Project Manager & Self-Help Division Officer, Naval Station Rota, Spain; Facilities Management Officer, Public Works Department Yokosuka, Japan; and Executive Officer, Presidential Retreat, Camp David. He reported as Operations Officer, NAVFAC Hawaii, in May 2021. CDR Casperson is a registered Professional Engineer in the state of Utah, a member of the Defense Acquisition Corps, and qualified as a Seabee Combat Warfare officer. He has also earned the presidential Service Badge. His personal decorations include the Meritorious Service Medal (3 awards) and other personal, service, and unit awards.
EVENT SPONSOR: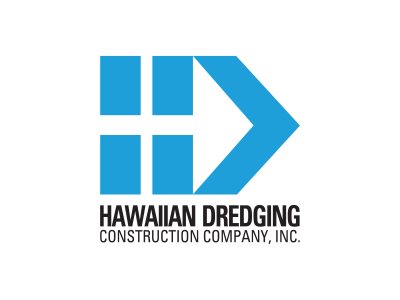 ABOUT THE CONSTRUCTION UPDATE WEBINAR SERIES:
Federal, State and City agencies will be giving a presentation on their upcoming projects, procurement and regulatory updates
Sponsors
Event Sponsor-NAVFAC
Pricing
$25 for GCA members
$50 for non-members
$500 sponsorship Opportunity
Only one sponsorship per webinar.
Registration Deadline and Cancellation policy:
The registration deadline for this program is November 7, 2022. Full refunds will be made for cancellations received prior to that date. After that date, no refunds will be granted. Replacements accepted.
Zoom Videoconference

Thursday, November 10, 2022 (10:00 AM - 11:00 AM) (HST)