Reading Construction Documents
Reading Construction Documents
Monday, July 10, 2023 (8:00 AM - 11:00 AM) (HST)
Description
This 2-part online program is for entry-level architectural or engineering designers, apprentices, entry-level tradespersons, project coordinators, assistant project managers, new project managers, estimators, specialty sales representatives, or anyone in career transition looking for a refresher.
Designed to quickly familiarize students with the basics of reading and understanding construction documents. From navigating title block information to combing through specification documents, participants will learn how to navigate a project and understand the material and construction requirements.
Learning Objectives:
INtroduction to Construction Documents

Understanding Industry Document Standards

Drawing Navigation

The Importance of Specialty Plans

Dates: July 10 and 11 - 3 hour each session
About the Instructor: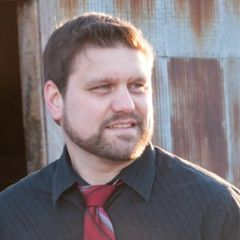 Troy, DeGroot (UChapter2)
Troy DeGroot is the Director of Bluebeam Professional Services at UChapter2, a Bluebeam certified consultant, Bluebeam certified instructor, and implementation specialist. Troy works with project managers, BIM/VDC managers and CEO/CIOs to increase productivity, predictability and maximize software adoption. Troy DeGroot helps users and companies get the most out of Bluebeam Revu through blog & video content, consulting & training, and leading a thriving group forum called the Brainery.
Pricing
GCA Members: $295
NON Members: $395
July 10 & 11 - 3 hour each session

Virtual Training

Monday, July 10, 2023 (8:00 AM - 11:00 AM) (HST)
Dates: July 10 and 11 - 3 hour each session